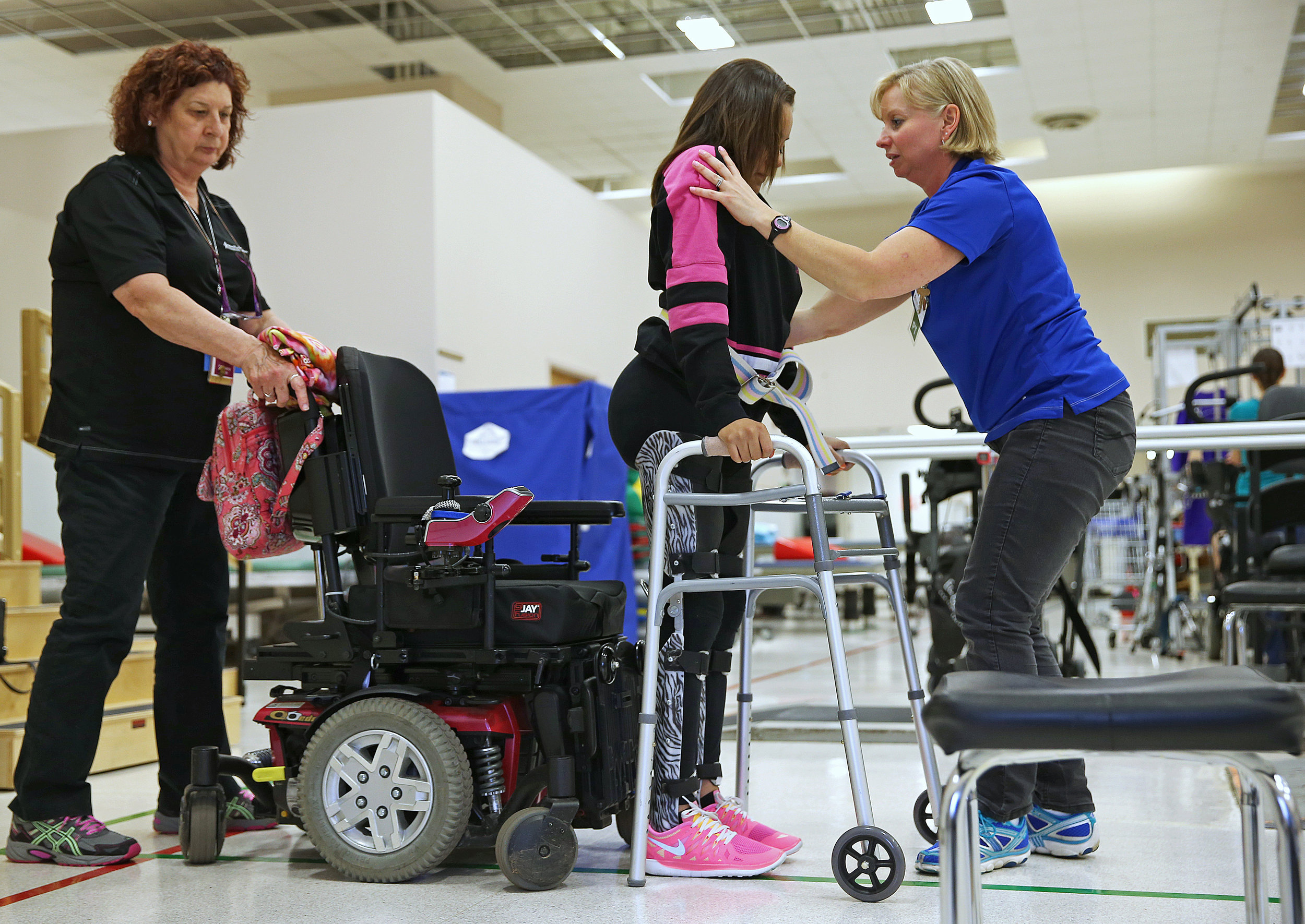 Physical therapist Kim Deckman (right) helps Macy Huff (center) into leg braces before a session at the Rehabilitation Hospital of Indiana in May. Huff attended the rehabilitation sessions twice a week in preparation for hight school graduation. Each session, she walked increasing distances with Deckman's assistance, leg braces and a walker.
Macy Huff walks the stage to receive her diploma with help from a walker and physical therapist Kim Deckman (right), during Ben Davis High School graduation, Saturday, June 4, 2016. Huff surprised her classmates and received a standing ovation when she rose from her chair.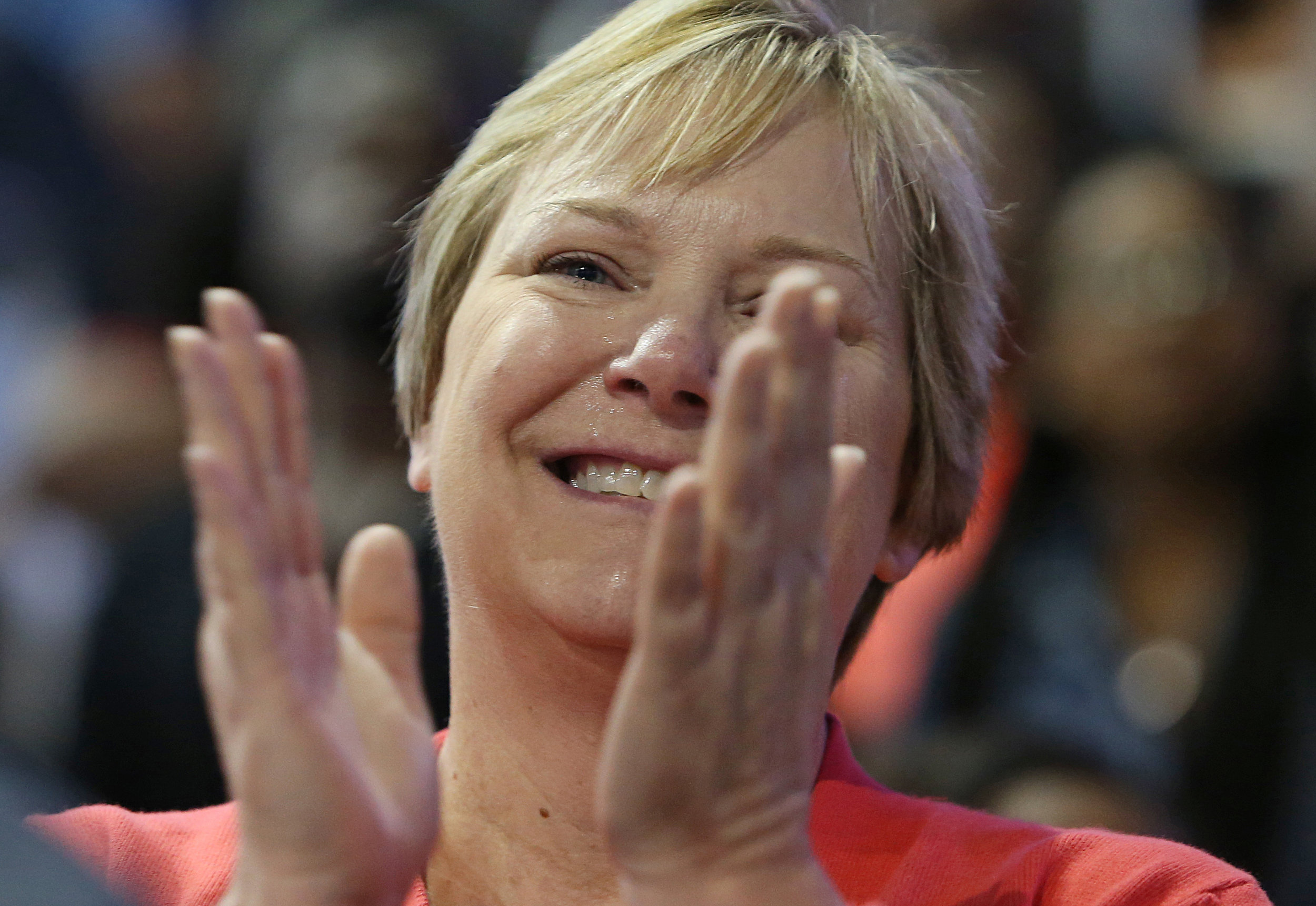 Macy Huff's mother Debbie sheds tears as Macy crosses the stage at graduation. Debbie and Macy's dad Anthony are her primary caregivers.
Huff waits for the annual bell ceremony to begin at Franklin College on the final day of freshmen orientation week. Huff says she misses the tight social circle and support system that she had at Ben Davis High School, but likes the independent nature of college.
At right, Macy cheers while a other cheerleaders complete a stunt during the first game of the season at Franklin College. It took a while after her injury for Huff to realize cheerleading is not about stunts and tumbling, but instead about optimism, leadership and being a role model for young girls.
Eva Richardville, an instructor from Therapeutic Mobility Services, prepares Macy Huff for her driving test at the Brownsburg Bureau of Motor Vehicles, Sept. 28, 2016. Huff passed her test, and will have a Ford Explorer adapted for accessibility in the coming months. After learning about her journey earlier this year, an anonymous donor offered to purchase an adapted vehicle for Huff.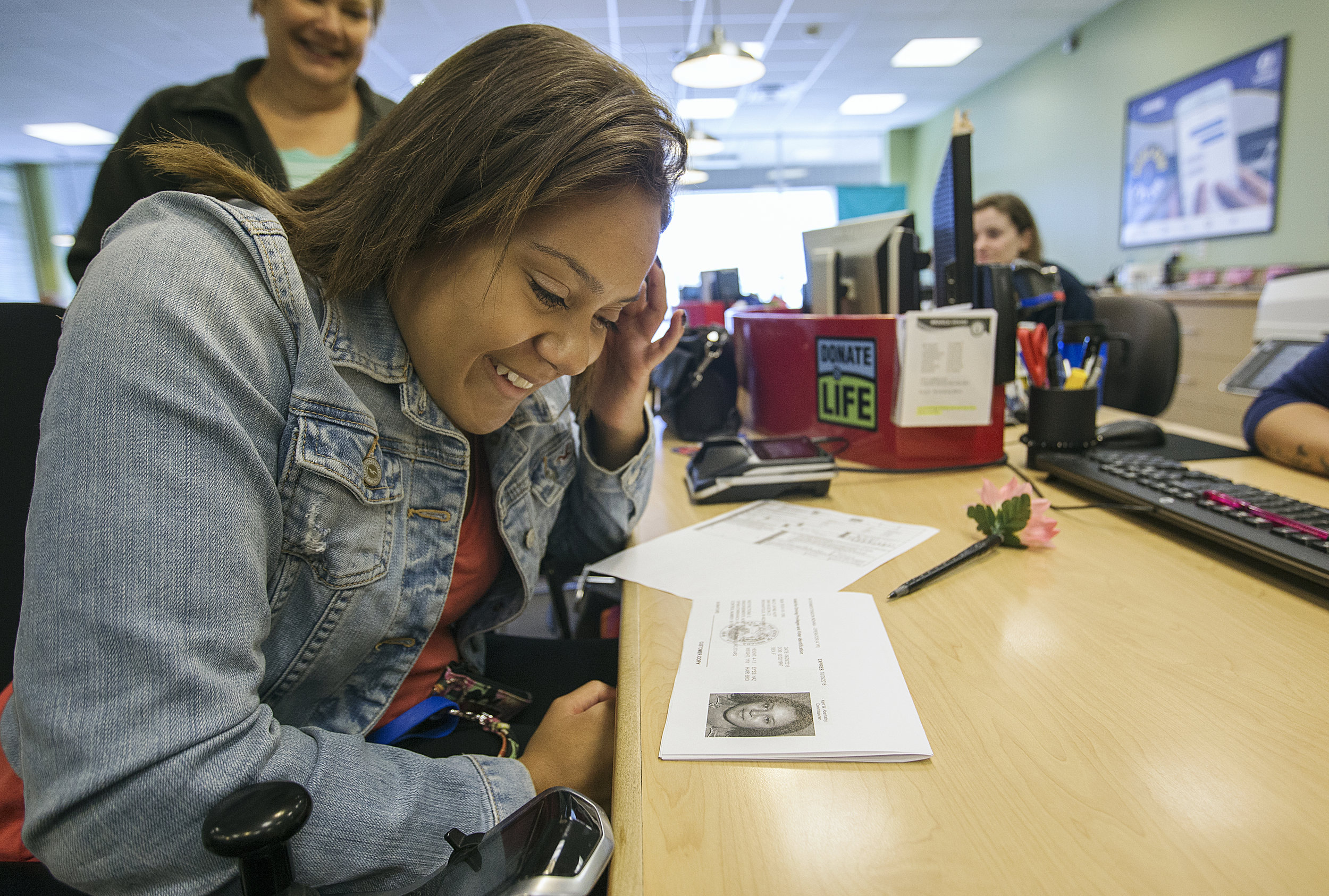 Macy's face lights up as she receives a temporary copy of her driver's license. Earning her license is the next step in Macy earning her independence.
Makenzie Bishop hugs Macy during the Grizzlies homecoming football game. Bishop and Huff, who graduated from Ben Davis High School together in June, have been best friends since grade school. Bishop now attends Purdue University and surprised Huff during the game.