Democratic presidential front-runner Hillary Clinton spots a familiar face in the crowd as she takes the stage to speak to employees at Munster Steel in Hammond, Ind., Tuesday, April 26, 2016.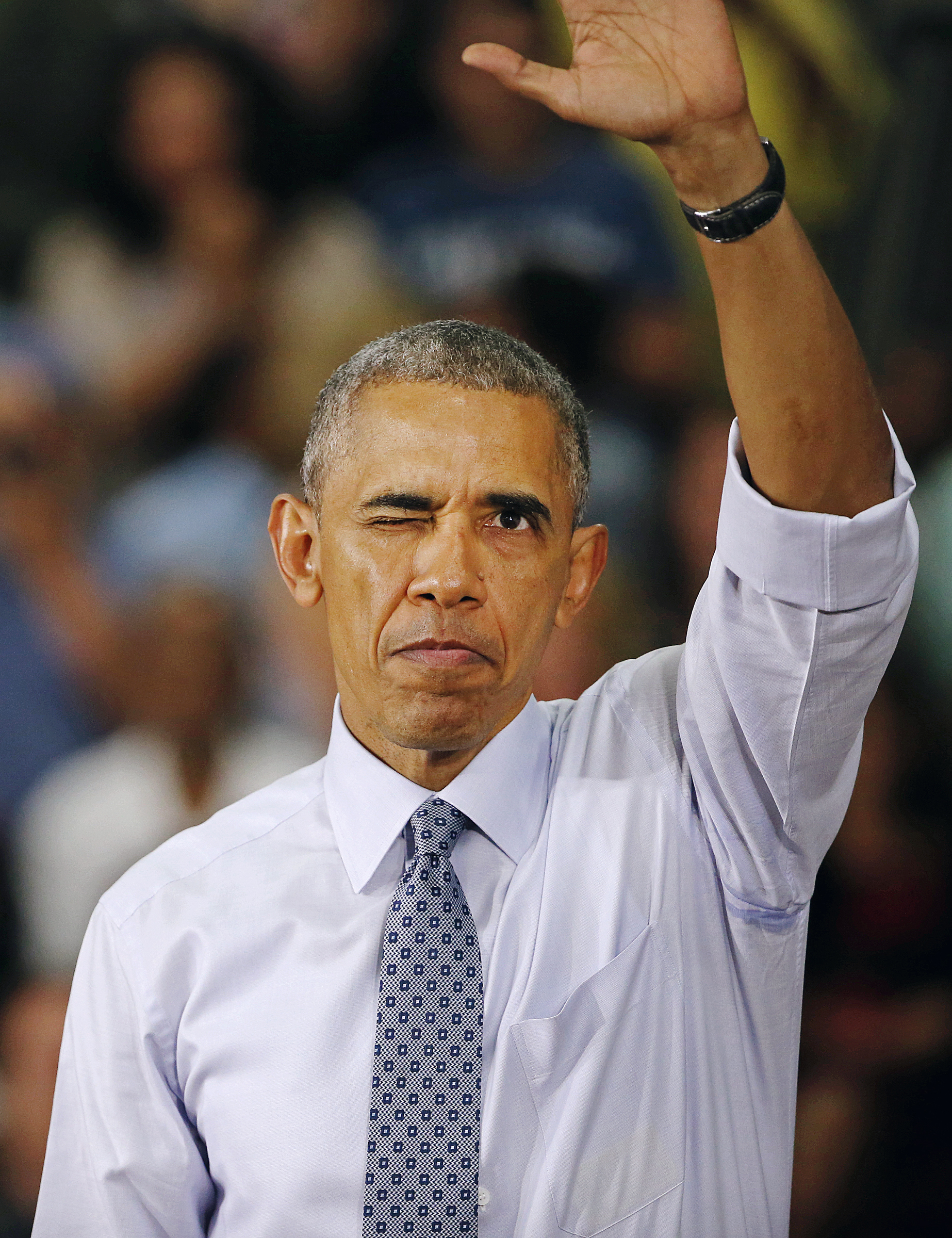 President Barack Obama winks at the audience after speaking at Concord Community High School in Elkhart, Ind., addressing the city's economic success since 2009, Wednesday, June 1, 2016. Obama first visited Elkhart in January of 2009, his first trip as president.
Hannah McCoy, 8, has a case of wintertime-static as she lines up a free throw at the Big Ten Fan Fest, held at the Indiana Convention Center, downtown Indianapolis, Friday, Dec. 2, 2016.
Abby Joseph, 3, stares through the front window of "Just Around the Corner Hair Salon" in Hyden, Ky. on Oct. 12, 2013, patiently waiting to see her feminine new hair-do.
Jayden Jones, 7, of Westerville, laughs as a monarch takes flight from his nose in a butterfly tent outside of the Blendon Woods Metro Park nature center, in Westerville, Ohio, Saturday, July 5, 2014.
Kenny Chesney performs on his Spread the Love tour at Klipsch Music Center, Noblesville, Ind., Thursday, June 30, 2016.
Auctioneer Todd Woodruff shouts and waves his arms wildly after Steve Rausch and Associates bid the high price of 80,000 dollars for the grand champion market steer at the Sale of Champions, Sunday, August 3, 2014, in the Celeste Center at the Ohio State Fair.
Bill Cox poses for a portrait in front of his field of soy beans outside of his Ostrander home, Friday, October 3, 2014.
A mourning mother awaits guests at a Victorian-era funeral reenactment.
Hope Moore poses after Easter Sunday service, which the church refers to as "resurrection Sunday," March 27, 2016, New Era Church, Indianapolis, Ind. Moore's husband, senior Rev. Clarence Moore, led the service.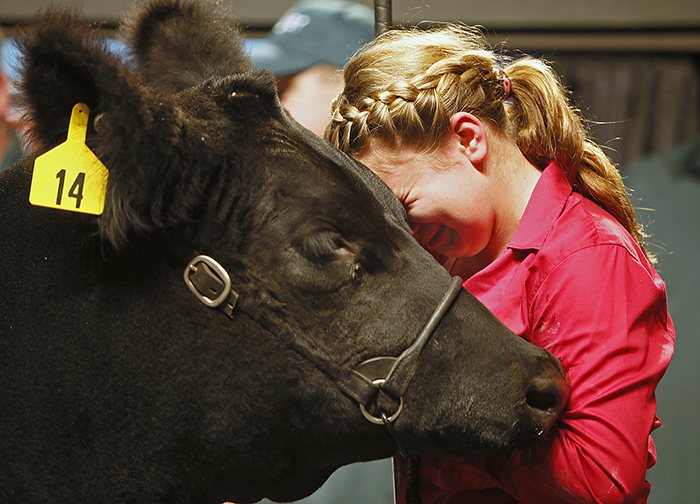 Brooke Egbert, 13, of Botkins, Ohio, rests her head on her reserve champion market steer, shedding tears as she realizes she is moments away from selling him to the highest bidder at the Ohio State fair's Sale of Champions, Sunday, August 3, 2014, in Columbus, Ohio.