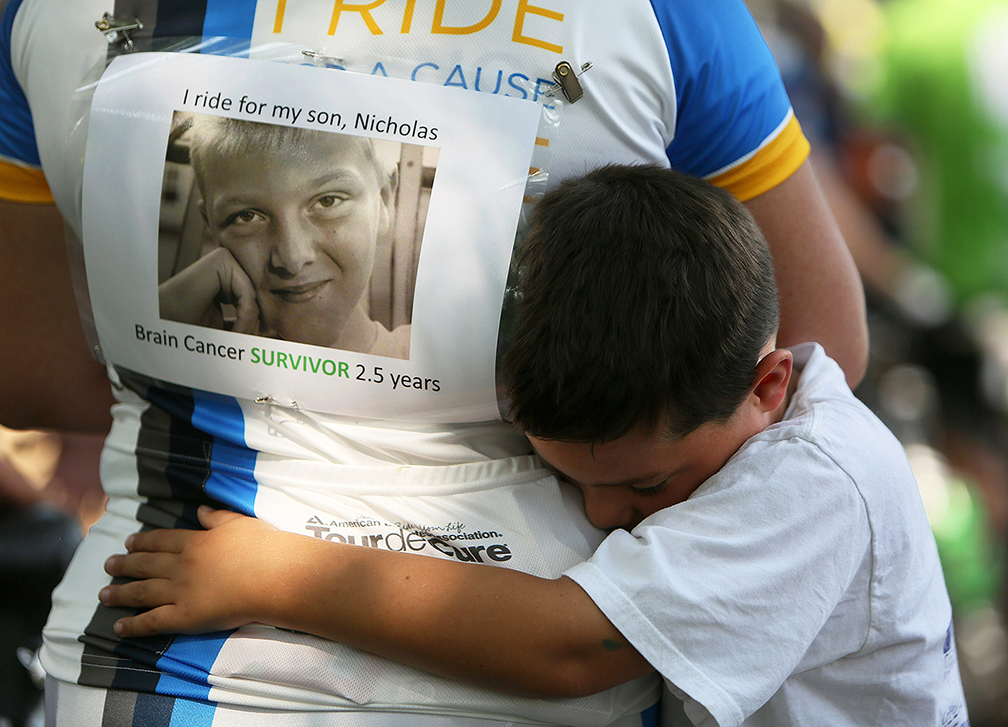 Matthew Sawchuk, 7, embraces his mother Jennifer Sawchuk, at the finish line of the Pelotonia 100-mile cancer awareness ride, Saturday, August 9, 2014, in Columbus, Ohio. Jennifer rode for Matthew's brother, Nicholas Sawchuk, 13, who is a two-and-a-half year survivor of brain cancer.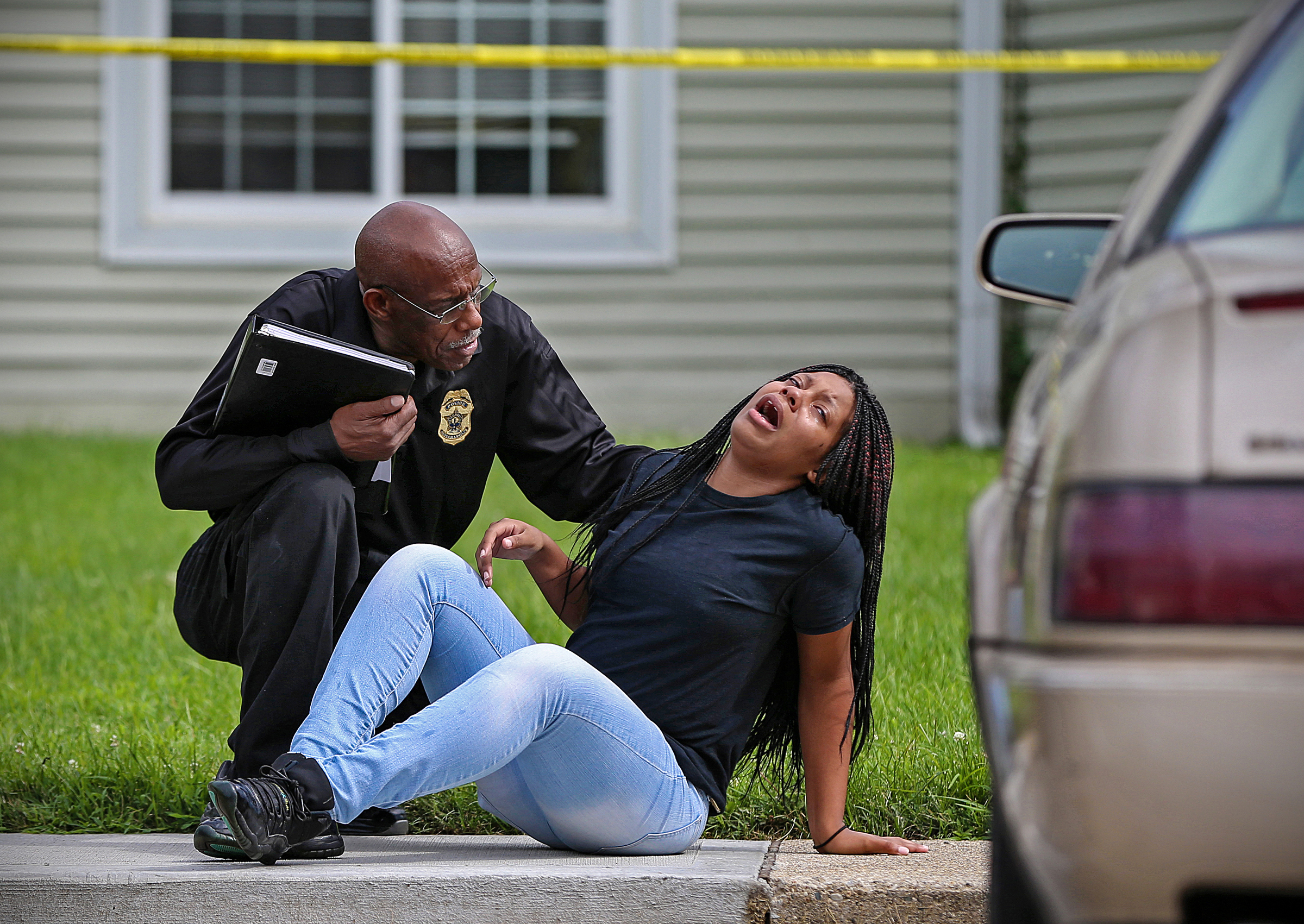 A loved one reacts at the scene of a triple murder at an apartment on Admar Court near 46th Street and Binford Boulevard, Indianapolis, July 22, 2016. An infant girl was found sleeping in the apartment, unharmed, though her parents Cameron Baker, Takara Coleman, and an upstairs neighbor, Lisa Woods, were found dead. "That's my best friend," the girl shouted before dropping to the side walk.
From left, Betty Lynch and Annette Gross react emotionally during a rally celebrating the nationwide legality of same-sex marriage, at the Indiana Statehouse, Friday, June 26, 2015, Indianapolis, Ind. Lynch and Gross both have gay sons who will now be able to marry in any state. Lynch is treasurer for the Indianapolis chapter of Parents, Families and Friends of Lesbians and Gays (PFLAG), and Gross serves as vice president.
The first three same-sex couples to be legally wed in Polk County, Minn. share a midnight kiss at the Polk County district court in Crookston, Minn., August 1, 2013.
Indiana Gov. Mike Pence, with a new attitude as the recently-named Republican nominee for vice president, returns home to greet the crowd at the Allen County War Memorial Coliseum, Fort Wayne, Ind., Friday, September 30, 2016.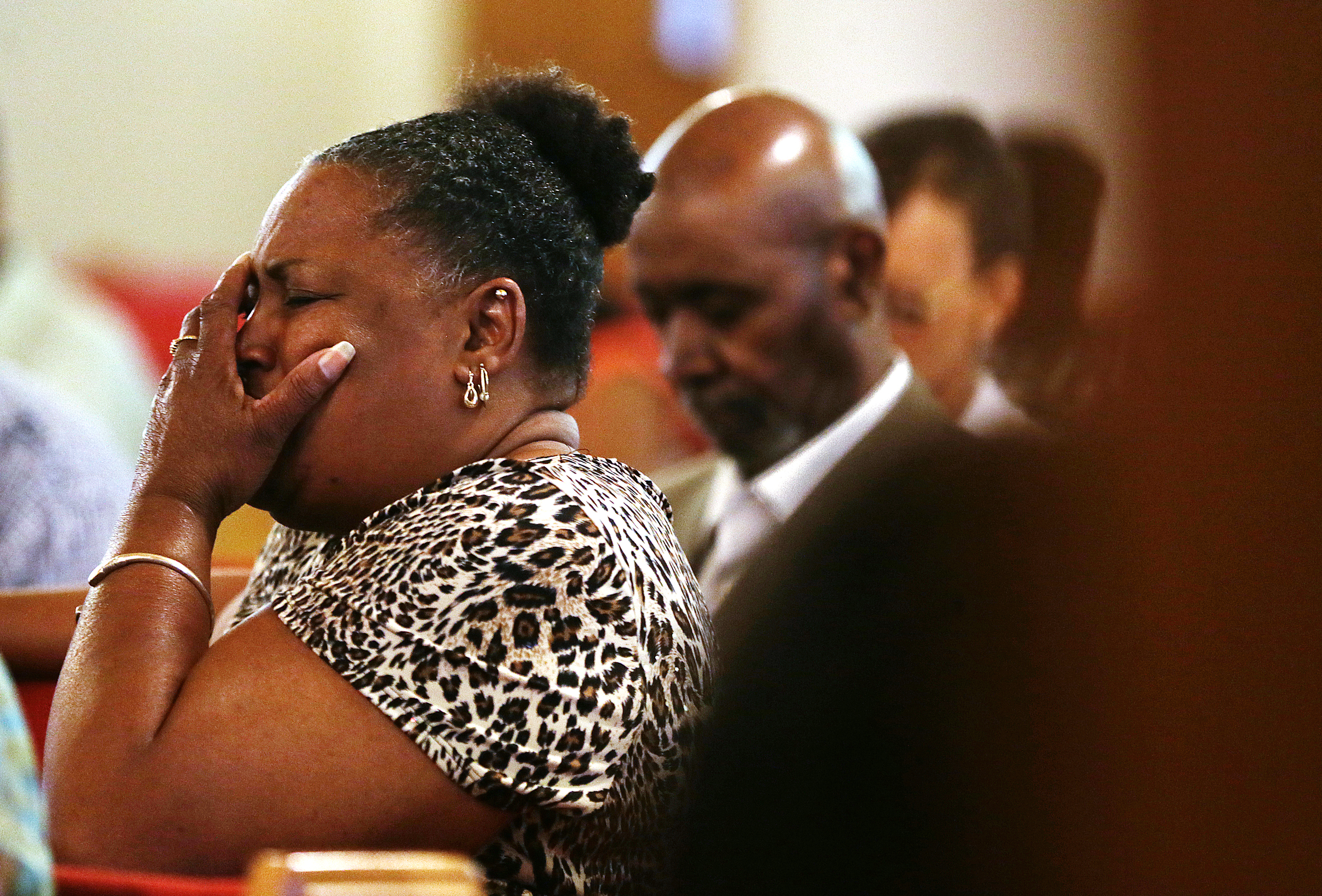 On the day following the Charleston church shooting in South Carolina, Bonnie Collins, of Brownsburg, Ind., holds her head in grief at the start of a vigil service held at St. John African Methodist Episcopal church for the shooting's victims, Indianapolis, Ind., June 18, 2015.
A single protestor is outnumbered by an oncoming group of the parade's motorcyclists during the annual Stonewall Columbus LGBT pride parade, in downtown Columbus, Ohio, June 21, 2014.
Loved ones gather for the burial of former Indianapolis Fire Department chief Brian Sanford, Friday, March 25, 2016, at Crown Hill Cemetery, Indianapolis, Ind. Sanford, 59, died Monday after battling Lou Gehrig's disease.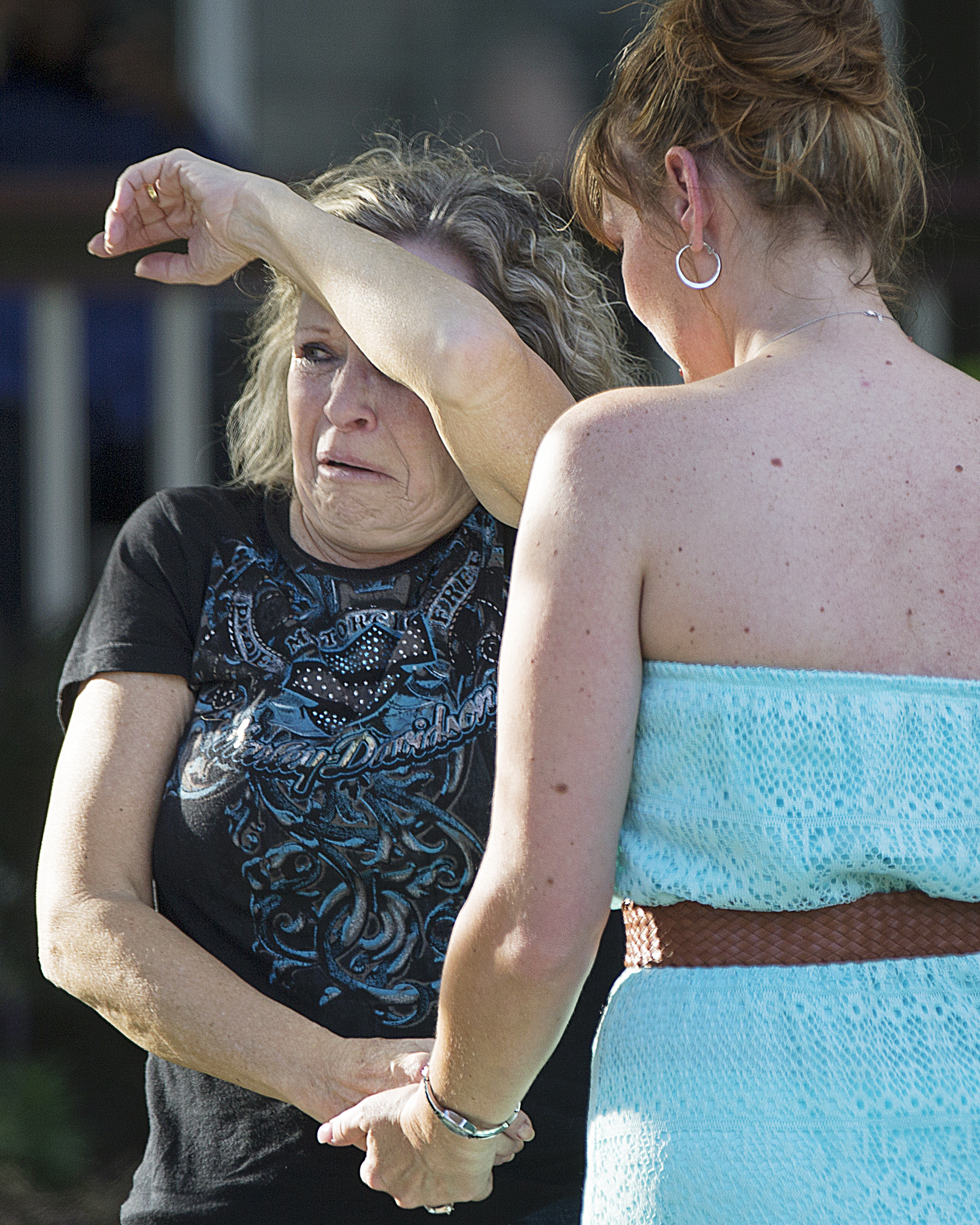 A mother reacts to her daughter's death at the scene of a double homicide at a residence on Soaring Eagle Court, west side of Indianapolis, Thursday, September 22, 2016.
Debra Cousar, whose Graham Street property was one of the eight where tainted soil was found in Columbus, Ohio near Saunders Park, stands in her home, Tuesday, November 18, 2014.